Maronite Lady Zuck Syria Lallemand & Hart Photo 1865
Ref. : G12587
Price : €500.00
Size (inches) : 3.2x4.1, mounted on card 8.2x11.4
Date : ca 1865
Place : Syria,
Condition : Albumen print mounted on card, good condition, light stains on photo, some stains on card.

Shipping

UK
FREE

Europe
FREE

Other countries
including USA/Canada
FREE


Orders over €100.00 are shipped in a flat box by registered post.

For orders below €100.00, registered post is available at a cost of €6.00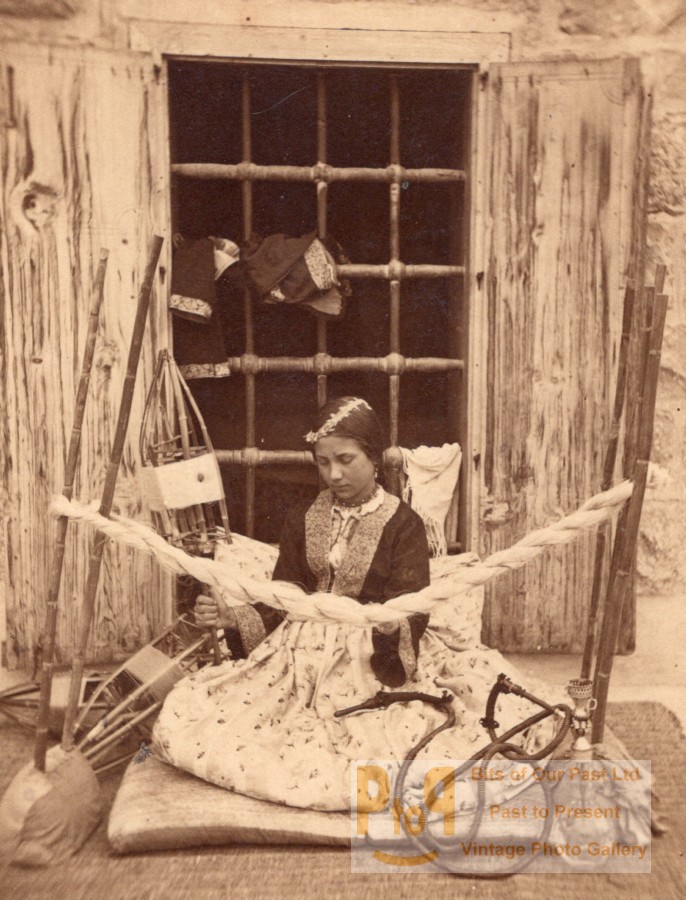 Vintage Ludovico Wolfgang Hart,
Charles Lallemand et Varroquier Studio Photo, blind stamp below photo from the Galerie Universelle des Peuples and titled on reverse : Voyage en Orient. Syrie. Jeune fille de Zuck filant de la soie. Maronite. (not common)


Hart était le photographe, Lallemand le rédacteur et Varroquier le diffuseur à Paris d'une série annoncée comme devant comporter cent photographies, mais l'ensemble connue est bien inférieur en nombre.

See additional scans below.



Photographer/Credit :
LALLEMAND & HART
Lallemand Charles & Hart Ludovic Wolfgang. La Syrie : costumes, voyages, paysages, Paris, Librairie du Petit Journal, 1865.