Maine WWII Musician Drums US Army Airfield Presque Isle Photo 1943
Ref. : G21236
Price : €25.00
Size (inches) : about 8x10
Size (cm) : about 20x25
Date : betwen 1942 - 1945
Place : USA, Maine, Presque Isle
Condition : Silver print, Good to very good condition, light creases.

Shipping

UK
FREE

Europe
FREE

Other countries
including USA/Canada
FREE


Orders over €100.00 are shipped in a flat box by registered post.

For orders below €100.00, registered post is available at a cost of €6.00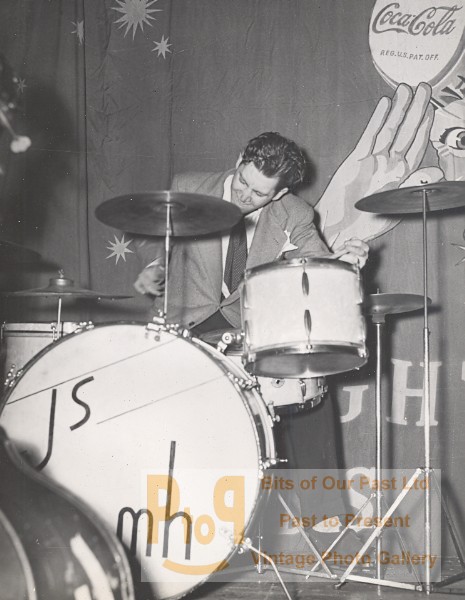 Vintage US Army Air Forces Official Photograph. Stamped on back.


The unit was activated on 12 June 1942 and conducted aircraft ferrying to Europe and other transport operations. In July 1944, the mission of Presque Isle AAF was changed to be that of a port of debarkation and caring for casualties from the front in France. With the end of combat in Europe, beginning in June 1945, troops scheduled for redeployment from Europe to the South Pacific began arriving for training bases in the United States. With the end of the war in August 1945, this mission was terminated.

The aerial port at Presque Isle AAF was officially closed on 18 September and the airfield was de-activated on 20 September 1945 with the end of the war. The 716th Army Air Force Base Unit was assigned to the airfield with a mission of winterizing the buildings and storing equipment with the facility placed in reserve status, and was used as a communications facility.

See additional scans below.