Paris Street Kabylie WWI Aerial Raid by Aircraft Gotha Old Photo Branger 1918
Ref. : M01788
Price : €35.00
Size (inches) : about 3.5x4.6
Size (cm) : environ 8,5x12
Date : 1918, march 11
Place : France, Paris
Condition : Silver print, very good condition

Shipping

UK
FREE

Europe
FREE

Other countries
including USA/Canada
FREE


Orders over €100.00 are shipped in a flat box by registered post.

For orders below €100.00, registered post is available at a cost of €6.00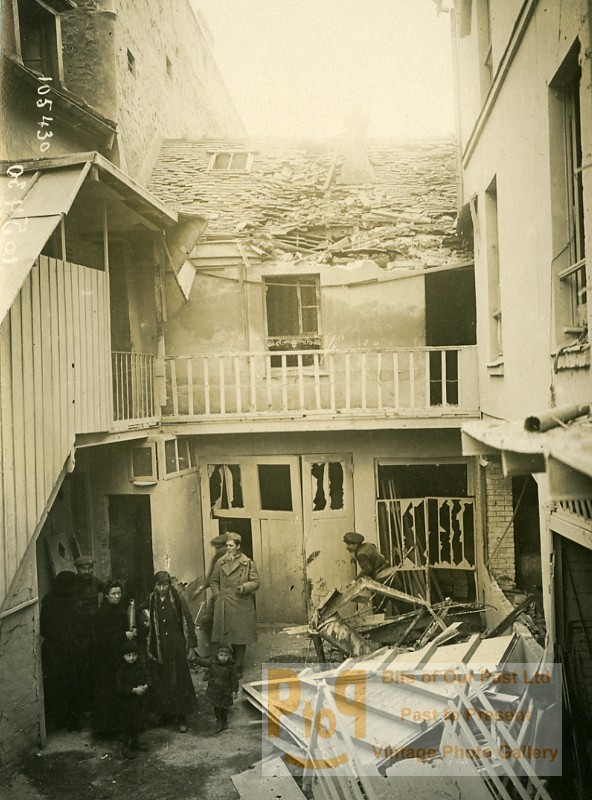 Paris Rue de Kabylie WWI Raid Aerien par Avions Gotha Ancienne Photo Branger 1918


Vintage unmarked Branger Studio Photo. On reverse stamp of Collection Jean Henry (scan of reverse is of one of the photos in this collection to show the stamp).


Raids Aériens par Avions Gotha sur Paris:
Dans la nuit du 30 au 31 janvier 1918, Paris a été bombardé pour la première fois par les Gothas Allemand (250 bombes, 75 morts).
Durant le mois de mars 1918, à la faveur de la nuit, les Gothas reviennent sur paris, amenant la plupart des gens à se réfugier dans les abris, à l'exception d'impétinents curieux, soucieux d'assister au spectacle depuis leur balcon ou même du haut des immeubles.

Air raids by aircraft Gotha on Paris:
On the night of 30 to 31 January 1918, Paris was bombed for the first time by the German Gotha (250 bombs, 75 dead).
During the month of March 1918 in favor of the night, the Gothas return to paris, leading most people to seek refuge in shelters, except impétinents curious, anxious to see the show from the balcony or even of high rise buildings.

See additional scans below.



| | |
| --- | --- |
| Negative/Photographer's No. : | 105430 |