France Criminal Renée Saffroy Sons Horse Riding Old Manuel Photo 1930
Ref. : M04975
Price : €25.00
Size (inches) : about 4.8x7.2
Size (cm) : : about 12.00x18.00
Date : ca 1930 ? Printed later probably around 1935
Place : France
Condition : Silver print, good condition, light creases and stains






Original photo from a news / wire service with original paper caption (unless otherwise stated). These photos were distributed to newspapers to include in their articles. This is a real photo, not a newspaper clipping.
Shipping

UK
FREE

Europe
FREE

Other countries
including USA/Canada
FREE


Orders over €100.00 are shipped in a flat box by registered post.

For orders below €100.00, registered post is available at a cost of €6.00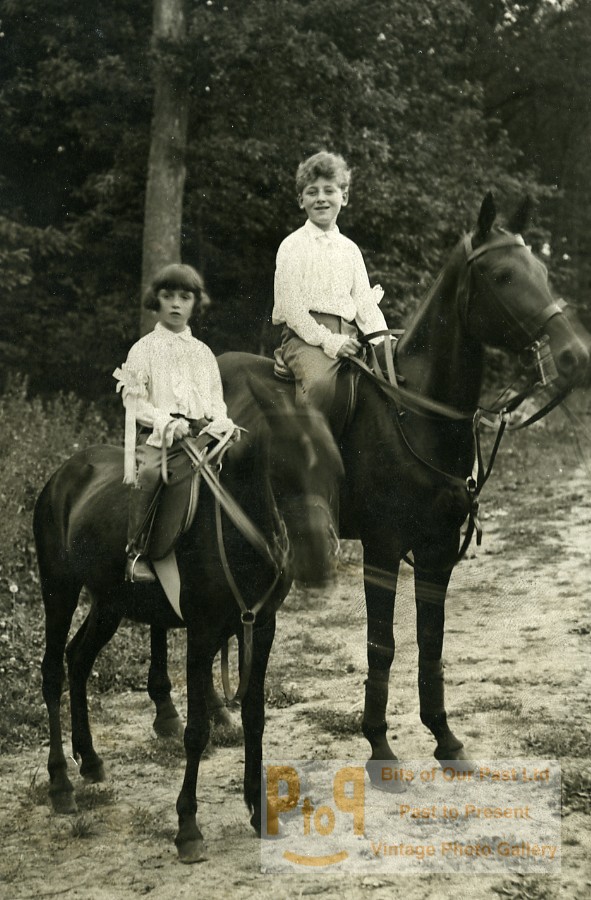 France Fils de l'aventuriere Renée Saffroy Marquise Rolla de Rozincski Ancienne Photo Manuel 1930


Vintage Manuel Freres Studio Photo, paper caption glued on reverse: - les aventures de la marquise de Rozynski. Les fils de l'aventuriere photographiés --------------'

Renée Saffroy: la marquise Rolla de Rozincski, alias Claude d'Azy, alias Pola de Rosyeth, alias la Comtesse de Sommery alias etc…. S'appellait en réalité Renée Saffroy. C'était une ancienne danseuse nue du Ba-Ta-Clan, la salle de spectacles parisienne.
Elle a écumé la province avec ses complices faisant de nombreuses victimes qui, à l'instar de Madame Douard - qui rime avec 'bonne poire' -, se laissaient 'embobiner'. Peu de plaintes furent déposées, souvent par crainte du ridicule.
Renée Saffroy fut arrêtée dans l'Ain à la fin de 1935 et fut incarcérée à la prison Saint-Joseph de Lyon.

See additional scans below.