General Edward Sirois Massachusetts National Guard Lot 40 old Photos 1940's 50's
Ref. : M52090
Price : €150.00
Size (inches) : about 10x8 - a couple of photos are a bit smaller
Size (cm) : : about 25.00x20.00 - a couple of photos are a bit smaller
Date : 1940's and 1950's
Place : USA
Condition : Lot of 40 Silver prints, Good overall condition, some creases, 3 small pieces missing on bottom edge of some photos probably from being stored in 3 ring binder at some point.

Shipping

UK
FREE

Europe
FREE

Other countries
including USA/Canada
FREE


Orders over €100.00 are shipped in a flat box by registered post.

For orders below €100.00, registered post is available at a cost of €6.00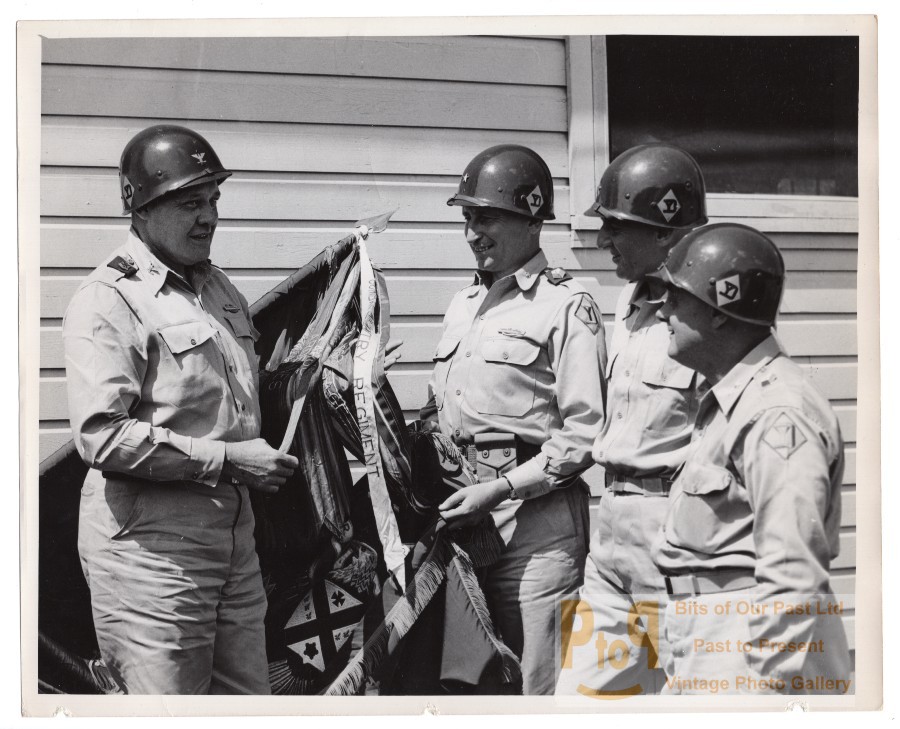 General Edward Devlin Sirois Massachusetts National Guard Lot de Photos Anciennes Annees 40 et 50


Lot of 40 photographs related to Major General Edward Sirois, mostly military related. 13 photos shown giving a good idea of the content of this lot.

No information on the back of the photos unfortunately but some are stamped:
- Public Information Office, HQ Mass. Military District Army Base, Boston 10, Mass.
- Trans-American Photo Service 1458 Broadway San Francisco 9, Calif. Tuxedo 5-6358
- Valentino's Boston (blind stamp)
- US Army
- Associated Press
- 182nd Infantry
- The Christian Science Publishing Society
- Charles B. Carey, Boston Globe
- Tom McElveen, Adjuster, Miami Florida

See additional scans below.