Russia Military Aviation Pilot Students Moscow Airfield WWI Old Photos 1914
Ref. : Z00653
Price : €250.00
Size (inches) : about 4.76x6.72 - These 3 photos are roughly the same size
Size (cm) : : about 11.90x16.80 - These 3 photos are roughly the same size
Date : June 1914
Place : Russia
Condition : 3 Citrate prints, Good overall condition, light creases, small tear on upper right corner of first photo

Shipping

UK
FREE

Europe
FREE

Other countries
including USA/Canada
FREE


Orders over €100.00 are shipped in a flat box by registered post.

For orders below €100.00, registered post is available at a cost of €6.00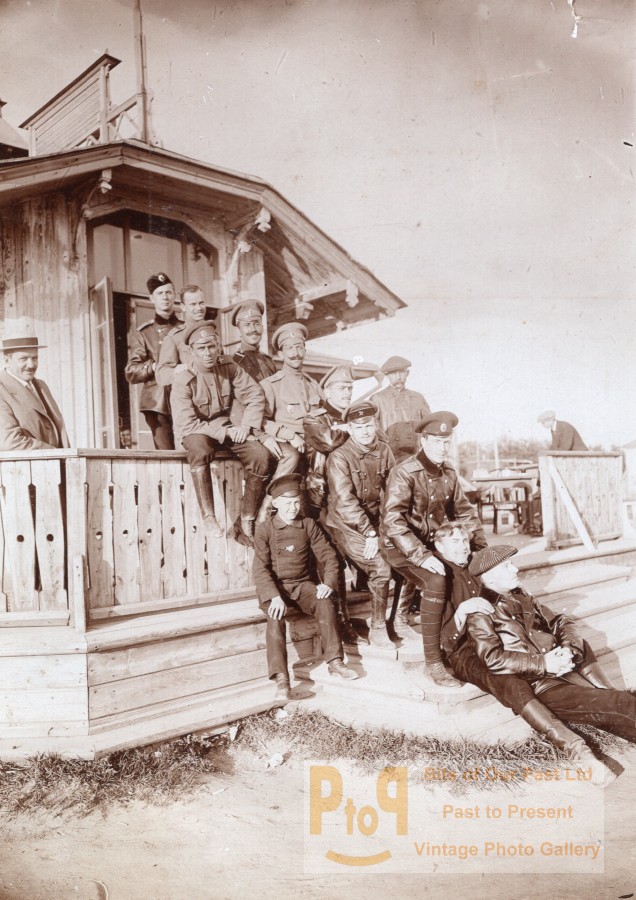 Russie Aviation WWI Pilotes Aviateurs Militaires Aerodrome de Moscou Photos Anciennes 1914


3 vintage anonymous photographs, first one has Charles Gilbert's russian stamp on the back.

Small piece of paper hand written by Gilbert: Groupe de pilotes aviateurs militaire a l'entrainement (commencement Juin 1914) formes a l'ecole d'aviation de l'IMOB. Partis sur le front des les debuts de la Guerre Mondiale. Moscou Juin 1914.

Henri Pequet, french aviator, and Charles Gilbert, french aeronaut, were instructors at the aviation school in Moscow around the start of the First World War.

See additional scans below.