Russia Aviation French Aeronaut Charles Gilbert Lot old Photos &Papers 1900-1940
Ref. : Z00658
Price : €200.00
Size (inches) : about 6.76x4.6 - Large bundle of photos and papers from 16.9x11.5cm to 4.5x6cm
Size (cm) : : about 16.90x11.50 - Large bundle of photos and papers from 16.9x11.5cm to 4.5x6cm
Date : 1900's to 1940's
Place : Russia & France
Condition : 1 albumen cabinet card, several silver & citrate prints, Good overall condition, some creases

Shipping

UK
FREE

Europe
FREE

Other countries
including USA/Canada
FREE


Orders over €100.00 are shipped in a flat box by registered post.

For orders below €100.00, registered post is available at a cost of €6.00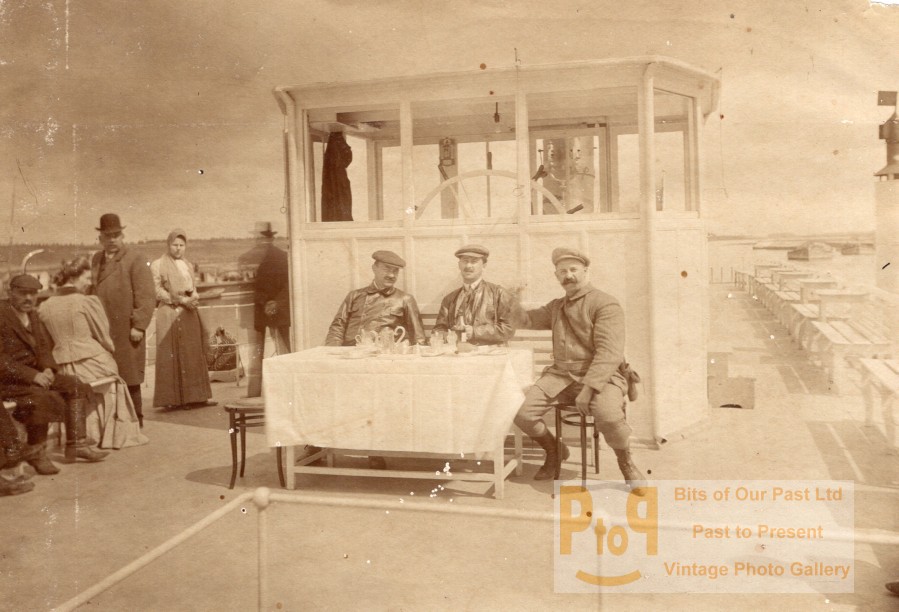 Russie Aviation Aeronaute Charles Gilbert Lot de Photos et Papiers Anciens 1900-1940



Lot of vintage photographs & various pieces of paper from french aeronaut Charles Gilbert's archives:

- Portrait of a lady circa 1880, believed to be Gilbert's mum, by photographer Alfred Poole, Morecambe.
- First photo shows Gilbert (on the right) on a boat on the Volga, on the back from a balloon flight.
- another photo of the same boat probably taken by Gilbert (he's not on the photo)
- 4 small photos of Gilbert's balloon, the Katie, one with Gilbert's russian stamp on the back
- 4 flight altitude print outs, one dated 4 June 1912 with the names of the passengers
- photo of a map for a Moscow - St Petersburg balloon flight
- photo of some of Gilbert's students with french aviator Henri Pequet (4th from right standing), Gilbert wrote on the back: Pour agrandissement pour le Grand Duc quelques un de mes eleves
- small trimmed photo of Gilbert's students with Pequet (2nd from right)
- portrait of Charles Gilbert standing (small stains)
- Gilbert in an automobile with Pegoud at the wheel
- group sat on a covered terrace, Robert Fulda is second from left, Engineer O 4th from left
- small photo of a group and balloon, russian stamp on the back, dated June 1912
- Gilbert and Alphonse Poiree's mechanic but a Farman Dux biplane (folds and tears), June 1914
- Monoplane with unidentified pilot (light contrast)
- 4 small photos of Farman Dux biplane, probably Poiree's (3 with light contrast), June 1914
- photo of russian diploma/award given to Gilbert by Grand Duke Michael Alexandrovich of Russia in 1912 for services rendered to Russian Aeronautics.
- Gilbert in a Farman Dux biplane (trimmed corners, small tear)
- original invitation for an Aero-Club de France banquet in December 1913
- 5 photos of Gilbert in France in the 1920's, these are the last photos we have of Gilbert in activity, he's seen on 2 of the photos and seems to have lost a lot of weight. One photo stamped on the front, Maurice Ronsin, Reims portrait. Gilbert was from the Reims region as far as we know.
- Portrait of Gilbert, sat in his sister's garden in Reims, around 1940. This is the last photo we have of Gilbert.
- 2 small russian newspaper clippings, hand written letter from 1915 in a language I don't recognize
- photo of a list of balloon flights in 1909
- postcard from Toulon written to Mr & Mrs Pivot (maybe Gilbert's sister?) in Reims. Not sure of the connection with Gilbert but it was in his archives

See additional scans below.