France Tour Saint Jacques Tower old Mansuy Photo 1868
Ref. : G09110
Price : €35.00
Size (inches) : about 6.24x8.6 on 8.08x11 mount (Card)
Size (cm) : : about 15.60x21.50 on 20.20x27.50 mount (Card)
Date : 1868
Place : Paris, France
Condition : Albumen print mounted on card, good condition, some stains on mount & photograph.

Shipping

UK
FREE

Europe
FREE

Other countries
including USA/Canada
FREE


Orders over €100.00 are shipped in a flat box by registered post.

For orders below €100.00, registered post is available at a cost of €6.00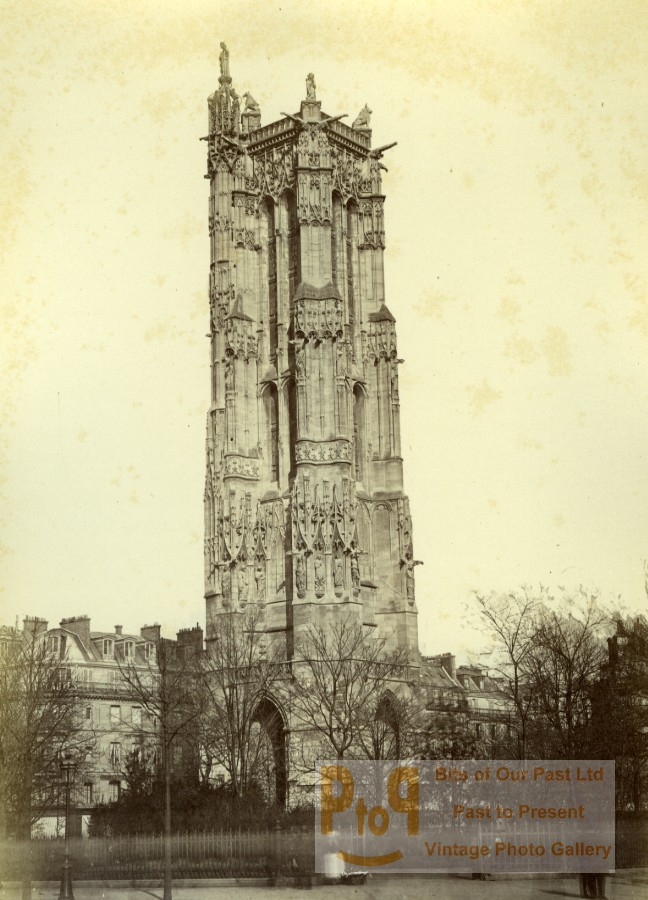 France Paris Tour Saint Jacques Ancienne Photo Mansuy 1868


Vintage Albert Mansuy, Photographie de la Ville de Paris, Studio photo.

Albert Mansuy had a little studio in Paris and sold his work to Martinet retailer, rue Hautecoeur, Paris. Scarce, rarer than Quinet, Levy, Neurdein & other studios.

See additional scans below.



Photographer/Credit :
Albert MANSUY
Photographie de la Ville de Paris actif dans les années 1860