French Riviera Nice Panorama des Poncettes old Jean Gilletta Photo 1880'
Ref. : G18297
Price : €60.00
Size (inches) : about 11.84x7.68
Size (cm) : : about 29.60x19.20
Date : ca 1880
Place : France, Nice
Condition : Albumen print, unmounted, good condition, some creases & light stains.

Shipping

UK
FREE

Europe
FREE

Other countries
including USA/Canada
FREE


Orders over €100.00 are shipped in a flat box by registered post.

For orders below €100.00, registered post is available at a cost of €6.00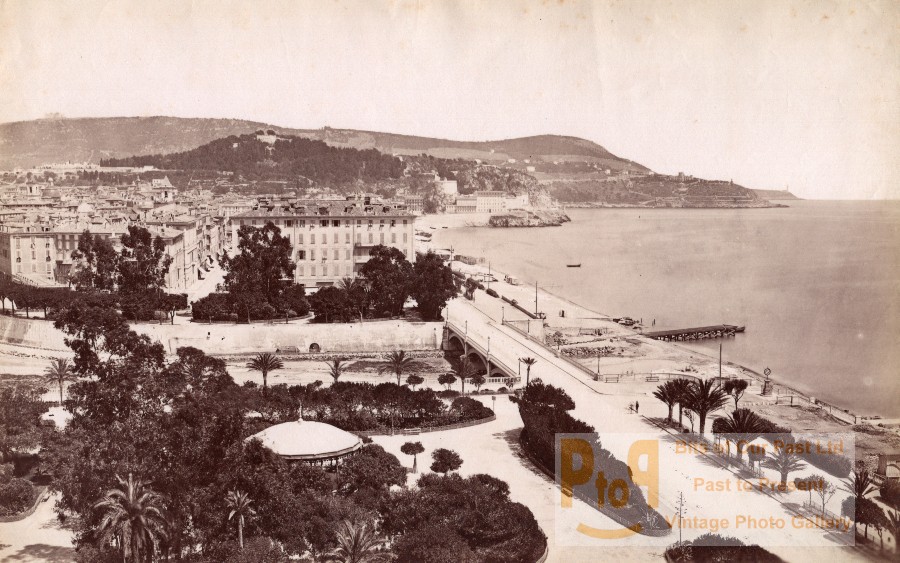 France Cote d'Azur Nice Panorama des Poncettes Ancienne Photo Jean Gilletta 1880'


Vintage early Jean Gilletta Studio Photo (attributed to Gilletta, not signed or stamped). Text handwritten on reverse: ne105, vue des Poncettes

Jean Gilletta eut la chance d'être formé par Walburg de Bray, l'un des rares photographes paysagistes, et de surcroît l'un des meilleurs.
Sans doute lorsque ce dernier cessa d'exercer, Jean Gilletta recueillit le fonds d'atelier de son patron. Il préserva ainsi la mémoire de la Riviera des années 1860-1870 en incorporant les nombreuses images de son maître à son catalogue. Bien des photographies fameuses attribuées en effet à Gilletta, ne peuvent, au vu de leur date de prise de vue, avoir été réalisées que par Walburg de Bray.

See additional scans below.



Photographer/Credit :
Jean GILLETTA
Photographe de la Riviera Né en 1856, Eleve du photographe paysagiste Jean Auguste Theodore Walburg de Bray. Installé à Nice à la fin des années 1870, Décédé en 1933
| | |
| --- | --- |
| Negative/Photographer's No. : | 105 |