London Coliseum Theatre Casanova Oriel Ross Borzoi dogs Old Stage Photo 1932
Ref. : L01002
Price : €80.00
Size (inches) : about 11.84x9.92
Size (cm) : : about 29.60x24.80
Date : ca 1932
Place : United Kingdom
Condition : Silver print, good condition, light creases on edges, purple stains on lower left

Shipping

UK
FREE

Europe
FREE

Other countries
including USA/Canada
FREE


Orders over €100.00 are shipped in a flat box by registered post.

For orders below €100.00, registered post is available at a cost of €6.00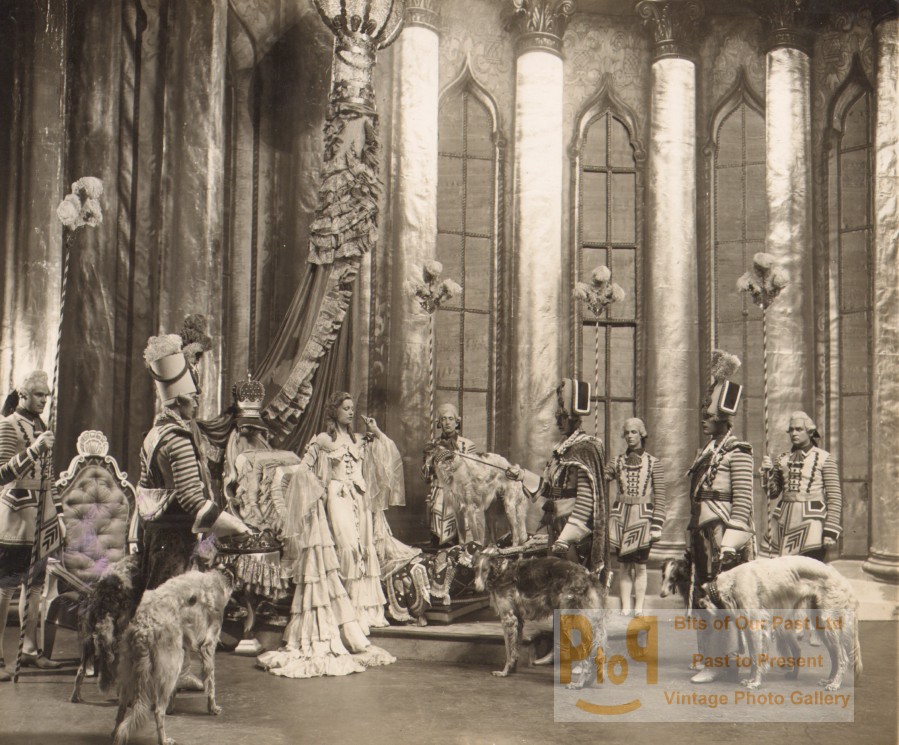 Londres Coliseum Theatre Casanova Oriel Ross Chiens Barzoi Ancienne Stage Photo 1932


Vintage Stage Photo Co Photo in London.

Eric Charell's Production Casanova the prince of lovers, a musical play of adventure and love, adapted by Hans Müller.
Music: Johann Strauss, arranger by Ralph Benatsky
Scenery & Dresses: Prof. Ernst Stern
Ballets & Dances: Max Rivers
Musical Director: Arrthur Wood

Actors & Actress:
Arthur Fear,
Jack Barty,
Ben Williams,
Charles Mayhew,
Alexander Von Swaine,
Jack Kellaway,
John Deverell,
Lily Lapidus,
John Kevan,
Richard Neller,
Walter Outhwaite,
Leonard Hayes,
Eleanor Darville,
Sylvia Kellaway,
Marie Lôhr,
Oriel Ross,
Marianne Winkelstern,
Tamara Desni,

See additional scans below.



| | |
| --- | --- |
| Negative/Photographer's No. : | 115 |