Old Pagod Cai Kinh District French Occupation Vietnam Photo Tong Sing 1895
Ref. : M00098
Price : €100.00
Size (inches) : about 5x7
Size (cm) : about 12.5x17.5
Date : ca 1895
Place : Vietnam, Lang Son Area, Cai Kinh
Condition : Baryta paper print sépia toned unmounted, Good condition

Shipping

UK
FREE

Europe
FREE

Other countries
including USA/Canada
FREE


Orders over €100.00 are shipped in a flat box by registered post.

For orders below €100.00, registered post is available at a cost of €6.00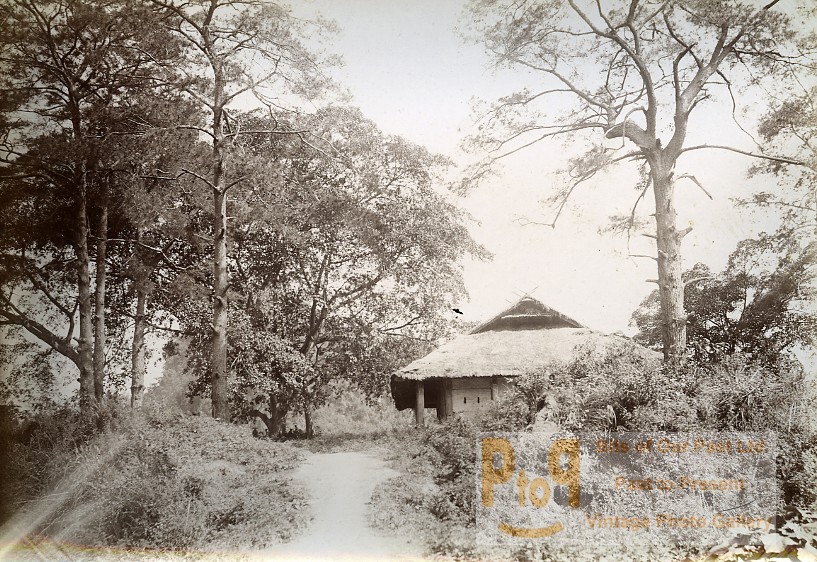 Vieille Pagode Region de Cai Kinh Tonkin Français Vietnam Ancienne Photo Tong Sing 1895


Vintage Anonymous (possibly Tong Sing Studio Photo or most probably a french military tour inspection on the chinese border). Place handwritten on reverse: Vieille pagode. Phu Binh Gia - Cai Kinh - Tonkin

Why Tong Sing: one photography of this serie is reproduced in 'des Photographes en Indochine, Marval ed., 2001, page 84' and attributed to Tong Sing

Visited Region: Country of Tay People / Pays du peuple Tay

Les Tày aussi appelés Thaïs tho, T'o, Tai Tho, Ngan, Phen, Thu Lao, or Pa Di, sont une des minorités du Viêtnam. Les Tày vivent principalement dans le nord du pays. Les villages tày sont installés au pied d'une montagne et portent le nom d'une montagne, d'un champ, d'une rivière. Chaque village comprend environ 15-20 familles.

The Tày people speak a language of the Central Tai language group, and live in northern Vietnam. They are sometimes also called Thô, T'o, Tai Tho, Ngan, Phen, Thu Lao, or Pa Di

See additional scans below.



Photographer/Credit :
TONG SING
Photographe d'origine chinoise, employé par l'entreprise Soupe et Raveau. Tong Sing a photographié pour cette firme entre 1883 et 1897, dans la région située entre Ha Noï et Lang Son.