France Paris WWII War Occupation Flea Market Saint Ouen Old Photo Nicolini 1942
Ref. : M04170
Price : €250.00
Size (inches) : about 9.6x7.2
Size (cm) : : about 24.00x18.00
Date : ca 1942
Place : France, Paris
Condition : Silver print, good condition, light creases.

Shipping

UK
FREE

Europe
FREE

Other countries
including USA/Canada
FREE


Orders over €100.00 are shipped in a flat box by registered post.

For orders below €100.00, registered post is available at a cost of €6.00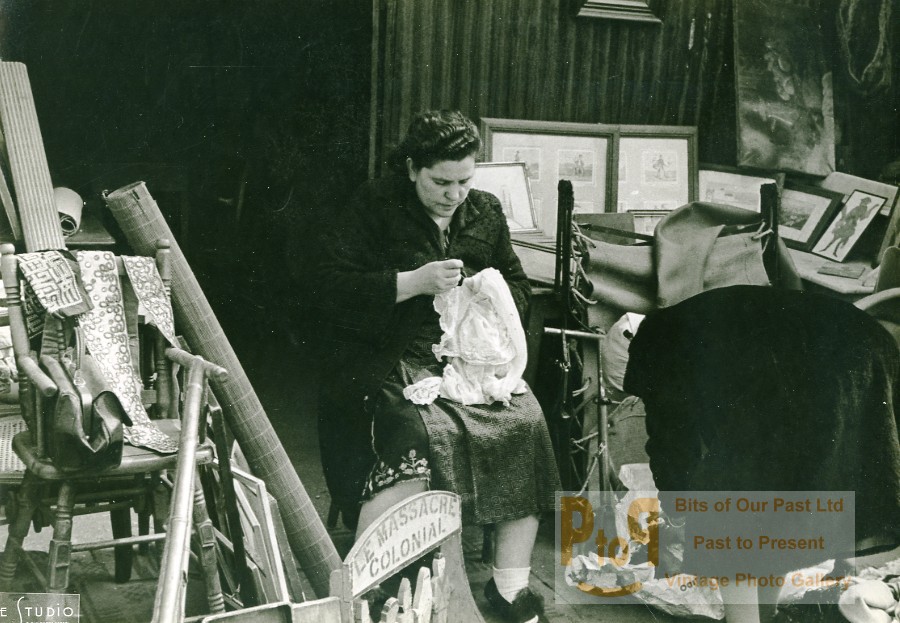 France Paris WWII Guerre Occupation Allemande Marché aux Puces de Saint Ouen Ancienne Photo 1942


Vintage Le Studio/F. Nicolini Studio Photo, stamped on back.

The sign in the middle of the stand reads: Le Massacre Colonial.

See additional scans below.



Photographer/Credit :
F. NICOLINI
Photographie "Le Studio" à Paris (1940-1944) Nom : Nicolini Prénom : F. Reporter Photographe pour le Journal bi-mensuel italien "Tempo" en 1942 - 1943 Journal publié durant la guerre en langue francaise, revue italienne au service de la propagande italienne en France, en 1940, il a déja le tampon du 5 rue pierre Haret. 1943: Tampon Le Studio, 5, rue Pierre un autre tampon: F. Nicolini, 6, rue Pigot, Paris - Passy 36-88 un troisième tampon, bien détaillé: Le Studio/ Nicolini, rue Pierre Haret (Francais, Allemand) Haret, Paris - Trinité 42-28. A la fin de la guerre il rentre en Italie et reprend son travail de Photographe. Le photographe Willy Rizzo aurait démarré sa carrière dans ce studio.
| | |
| --- | --- |
| Negative/Photographer's No. : | 165.17 |