France Jaubertes Aviation Airfield inauguration by Lt de Malherbe old Photo 1913
Ref. : M16534
Price : €150.00
Size (inches) : about 6.6x4.6 on 10.6x8.4 mount (Card)
Size (cm) : : about 16.50x11.50 on 26.50x21.00 mount (Card)
Date : July 16, 1913
Place : France
Condition : Silver print mounted on card, photo in very good condition, light creases, foxing marks on mount

Shipping

UK
FREE

Europe
FREE

Other countries
including USA/Canada
FREE


Orders over €100.00 are shipped in a flat box by registered post.

For orders below €100.00, registered post is available at a cost of €6.00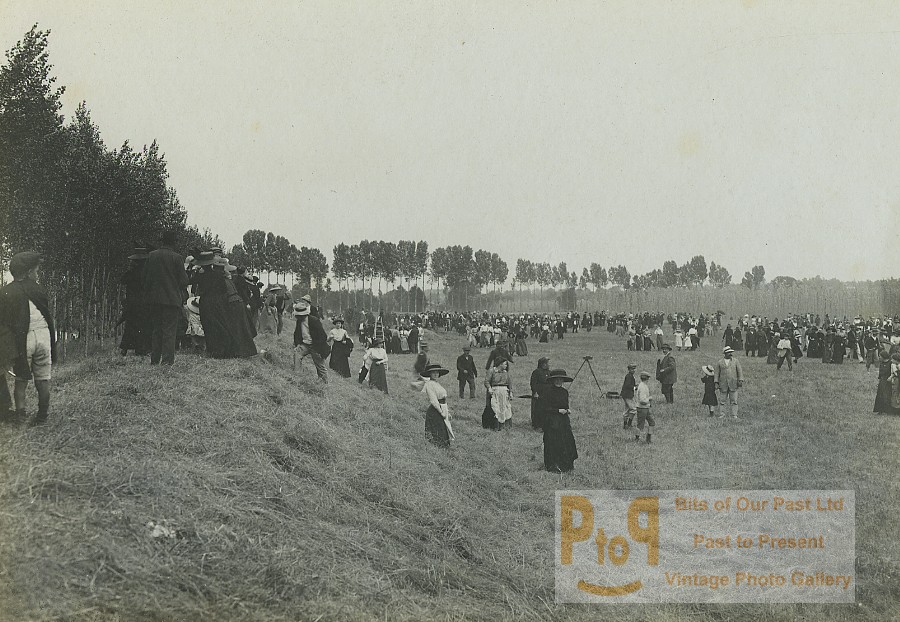 France Jaubertes Aviation inauguration du Terrain par Lieutenant de Malherbe Ancienne Photo 1913


Vintage Oliver Studio Photo at Langon. From the archives of french aviation pioneer Arnaud de Pontac.

Text on reverse:
'Jaubertes - aviation' 16 Juillet 1913
Deux Heures avant le départ du Lieutenant de Malherbe, la foule commence à arriver.

-------------------------------------------------------

Comte Marie Pierre René de Malherbe
René de Malherbe comte de Malherbe
Né le 27 juin 1881 - Veillens (41)
Décédé le 11 mai 1931 - Villacoublay (78), à l'âge de 49 ans
Officier, pionnier de l'aviation militaire (brevet n. 2), colonel, off. L.H., CG 14/18
numéro de brevet civil 334.

See additional scans below.



Photographer/Credit :
G. OLIVER
Langon, France