California US Marine Corps Reserve Saratoga to San Bruno Hike old Photo 1963
Ref. : M54098
Price : €30.00
Size (inches) : about 10.12x8.16
Size (cm) : : about 25.30x20.40
Date : ca 1963
Place : USA
Condition : Silver print, Good condition, some creases






Original photo from a news / wire service with original paper caption (unless otherwise stated). These photos were distributed to newspapers to include in their articles. This is a real photo, not a newspaper clipping.
Shipping

UK
FREE

Europe
FREE

Other countries
including USA/Canada
FREE


Orders over €100.00 are shipped in a flat box by registered post.

For orders below €100.00, registered post is available at a cost of €6.00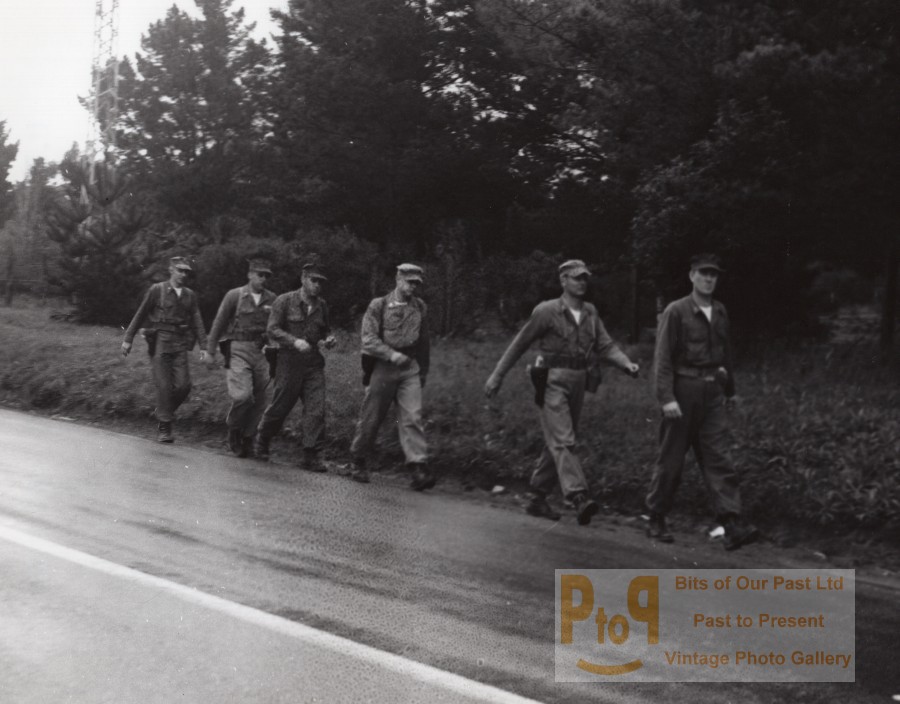 California US Marine Corps Reserve Marche de Saratoga a San Bruno Ancienne Photo 1963


Vintage Marine Corps photograph, stamped and captioned on back.

Right to left: Major L.M. Howard, Major Tom Stevens, Captain Bob Larsen, Capt. Dick Borda, Lieutenant Jim Snell and Lieutenant Bill Schnieder from the 3rd Battalion, 23rd Marines, USMCR.

See additional scans below.