Kentfield US Marine Corps Reserve 14th Rifle Company Old Photo 1958
Ref. : M54100
Price : €40.00
Size (inches) : about 8.24x10.08
Size (cm) : : about 20.60x25.20
Date : June 1958
Place : USA
Condition : Silver print, Good condition, some creases






Original photo from a news / wire service with original paper caption (unless otherwise stated). These photos were distributed to newspapers to include in their articles. This is a real photo, not a newspaper clipping.
Shipping

UK
FREE

Europe
FREE

Other countries
including USA/Canada
FREE


Orders over €100.00 are shipped in a flat box by registered post.

For orders below €100.00, registered post is available at a cost of €6.00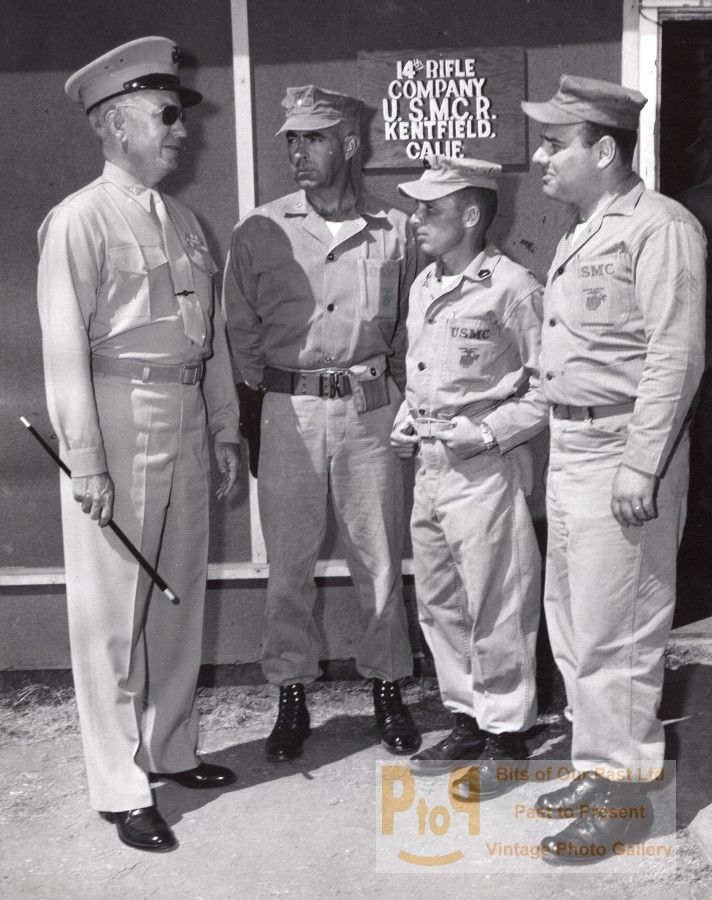 Kentfield US Marine Corps Reserve 14th Rifle Company Ancienne Photo 1958


Vintage Marine Corps photograph, stamped and captioned on back.

Left to right: Colonel W.E. Barnes, USMC, Major D.A. Hopkins, USMCR, Commanding Officer of the 14th Rifle Company, Technical Sergeant James L. Thompson of 72 Broadmore, San Anselmo, and Staff Sergeant Louis J. Lenci of 15 Post, Petaloma.

See additional scans below.