Si la photographie CDV ou carte de visite connait, en France, son apogée sous le Second Empire, il est beaucoup moins courant de rencontrer une collection constituée par un proche de la Famille Impériale.
Celles-ci sont d'autant plus rares qu'elles sont en partie autographiées. Et quand de surcroît l'Inauguration du Canal de Suez s'en mêle, nous pouvons considerer qu'il s'agit d'un événement.


While CDV or Carte de Visite photographs were, in France, at the height of their popularity during the Second Empire, it's much more unusual to see a collection assembled by a close friend of the Imperial Family.
This group is even scarcer as many are autographed. And when furthermore the Suez Canal Opening is thrown in the mix, we can consider this to be a notable event.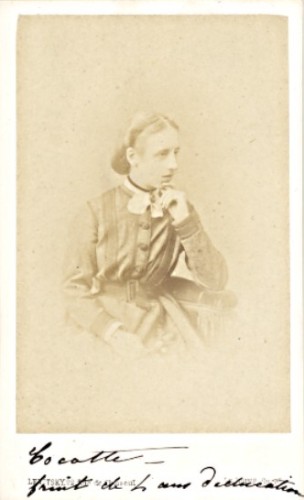 Start